Table of Contents
Problem Scenario
TERMINAL WINDOW access issue(could not find file 'COM3 or COM2')
Troubleshooting Steps
1. With the site stopped you can access the terminal window by navigating to Settings then selecting the terminal window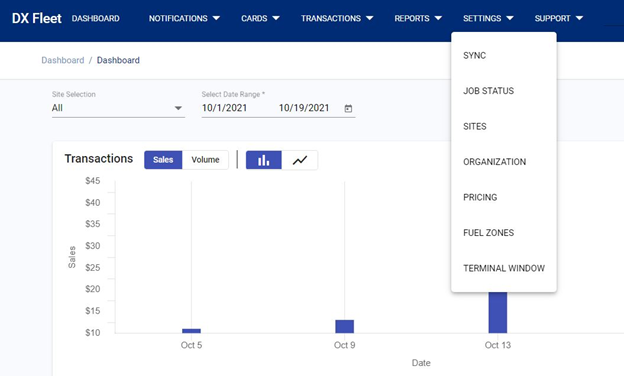 2. Select connect

If you see the following error this means the site is currently polling and going through its normal process. This also means the site is not yet ready to connect.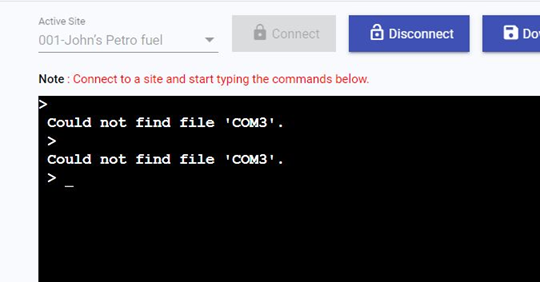 4. To stop the site polling please navigate to Settings then select the sites tab

5. To the right side of your site you will find a Start/Stop button

If you press this, it will stop the polling and update process, so you can establish a new connection through the terminal window. It may take a moment or two before any current tasks are completed.
IMPORTANT: after the connection is closed in the terminal window you must remember to start the site back by selecting the start button. Failure to do so will leave the site not polling and may cause lost transactions.
6. Now that the site is stopped Navigate to Settings and Terminal Window and you should be able to connect and follow the below steps to log in.
Type from here you can type the word "hello" followed by the enter key to login as the privileged user and it will prompt you to enter your main password.
If you need to run an Admin command you can begin the terminal window session by typing "login Admin" the A in admin is capitalized. Here you will be prompted for entering your Admin password for the fuel site controller (FSC).
For more information on commands and FSC see our FSC Configuration guide located here.